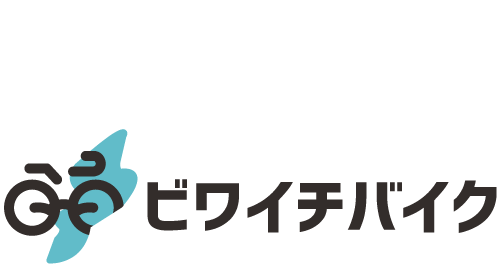 Adult

Children


1Day

1Day

5,500yen~

4,700yen

More than 2 days
More than 2 days

5,500yen + 3,300yen/Day~
First day fee 5,500 yen +
3,300 yen per day after the second day

4,700yen+ 2,500yen/Day
First day fee 4,700 yen +
2,500 yen per day after the second day

5 hours
5 hours

3,300yen~

2,500yen
Adult

1Day
5,500yen~
More than 2 days
5,500yen + 3,300yen/day~
First day fee 5,500 yen +
3,000 yen per day after the second day
5 hours
3,300yen~
Children

1Day
4,700yen
More than 2 days
4,700yen+ 2,500yen/day
First day fee 4,700 yen +
2,500 yen per day after the second day
5 hours
2,500yen~
・Run fee includes helmet, lights, and personal property insurance.
・Changing rooms are available inside the restaurant. Coin-operated lockers (chargeable, up to 3 days) are also available in the facility.
・Adult rates are subject to additional fees depending on vehicle type and additional options.
・Children's rates are for junior bike rentals.
The following models and options are available for an additional fee.
Bicycle models
Size
additional fees
【E-bike】BESV JF1 
size M
+7,700yen/day


【Road Bike】BIANCHI VIA NIRONE 7 SORA
size 41
+1,200yen/day


【Road Bike】BIANCHI VIA NIRONE 7 SORA
size 55
+1,200yen/day


【Road Bike】ROCKBIKES SPITFIRE
size 54
+1,200yen/day


【With child】Burley HONEY BEE


※Separate reservations by phone or email are required.

for two people
+1,200yen/day


precautions
・Reservations are accepted by credit card only.
・On-site payment is accepted in cash, various credit cards, electronic payment, and QR payment.
・The deadline for cancellation is within 2 days prior to the event.
・Please note that in case of cancellation on the day before or the day of the event, the full amount will be charged as a penalty.
・If you do not show up on the day of the event without notice, you will still be required to pay the full amount as a penalty fee. Please understand this in advance.
・Depending on your spam mail settings (such as PC mail rejection), you may not receive a reservation confirmation e-mail. We apologize for the inconvenience, but please set your domain to allow "bikerentals.co.jp" before making a reservation.