Otsu/Kusatsu/Yawata
A Ride with a Great View of History!
A side trip to Yawata! Minamiko Round-the-lake 80km Course
While taking on the challenge of circling around Lake Minami, we will take a short detour through the history of Omi! The tour will take you to historical spots in Omi, such as Yawata Bori, a waterway once used by Omi merchants for distribution, and Fujigasaki Ryujinsha, a shrine dedicated to the dragon god who presides over water.
Touring the History of Omi at Hachimanbori
Visit Fujigasaki Ryujinsha Shrine with its spectacular view
Hiyoshi Shrine to ward off bad luck and evil spirits
Port of Otsu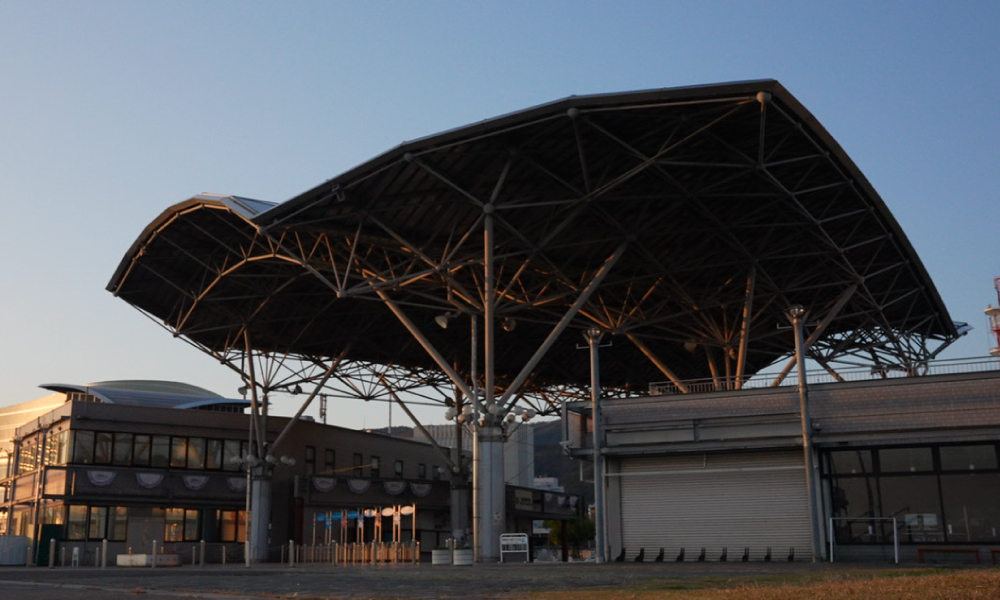 Otsu Port, a historic port that once flourished as a logistics base supporting the capital of Kyoto, is the departure and arrival base for Michigan Cruise, a large sightseeing boat that allows visitors to enjoy Lake Biwa from the sea. The Biwako Hana Fountain, which makes a spectacular display on Lake Biwa, is also located here, and the Lake Biwa Grand Fireworks Festival, a summer tradition, offers a spectacular view of the lake's surface with approximately 10,000 fireworks.
Fujigasaki Ryu Shrine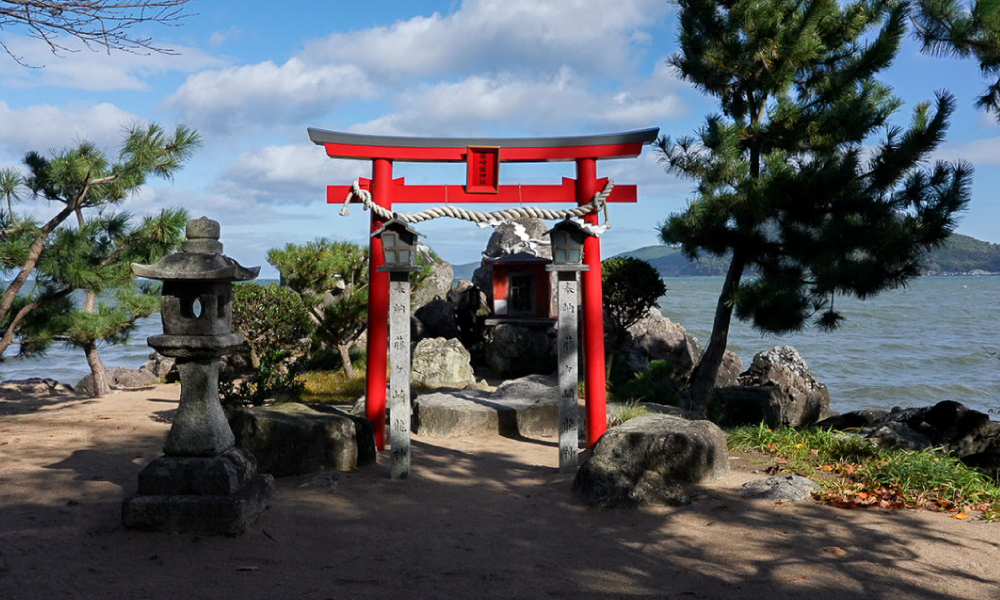 Fujigasaki Ryujin, a small shrine on the shore of Lake Biwa, enshrines the Dragon God who presides over water, and is known as a power spot where visitors can feel close to the dragon due to its mysterious appearance. There are two shrines: the Outer Shrine, which was built on a rocky outcrop jutting out into Lake Biwa, and the Inner Shrine, built in a crevice in a large rock, both of which can be visited freely.
Hachiman-dori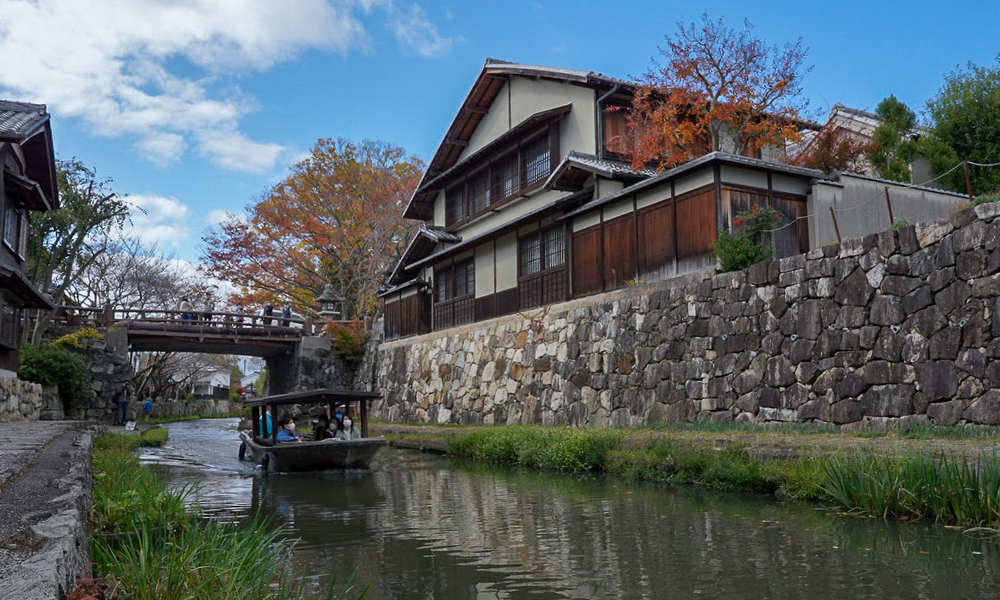 The town of Yawata, a castle town that flourished under Toyotomi Hidetsugu's Yawata Castle residence in the Azuchi-Momoyama period and a base for Omi merchants, developed around the Yawata moat, a waterway built to flow through the center of the town. It flourished for a long time as a distribution channel, but after the war it was abandoned due to the development of land transportation, and although it is no longer used, the white-walled storehouses and old houses that line the moat still tell us what it was like in those glamorous days.
Rural landscape of Omi Hachiman City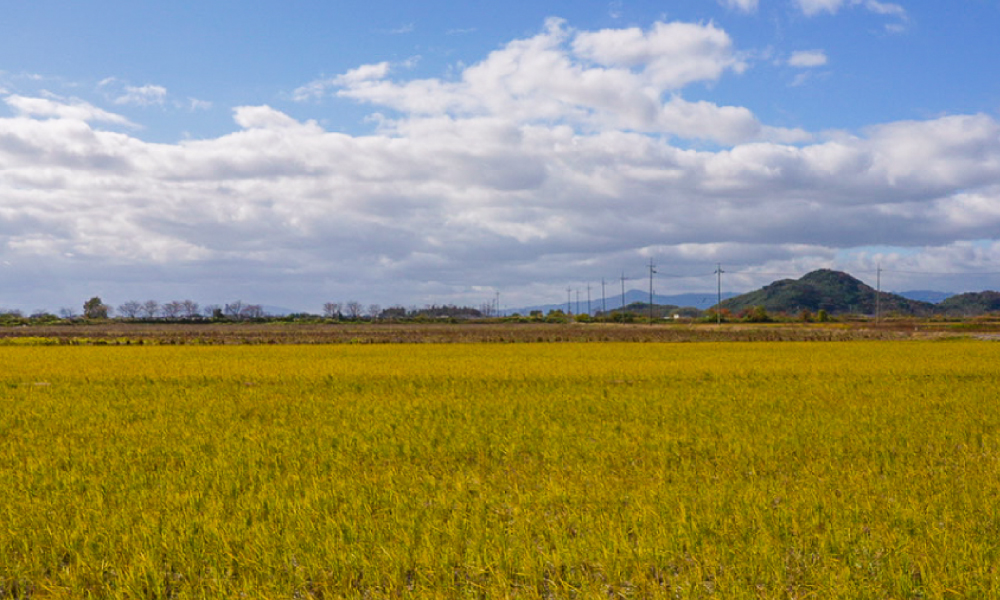 The rural landscape that stretches between Lake Biwa and the city is very attractive to cyclists who can ride in a relaxed manner!
Hiyoshi Shrine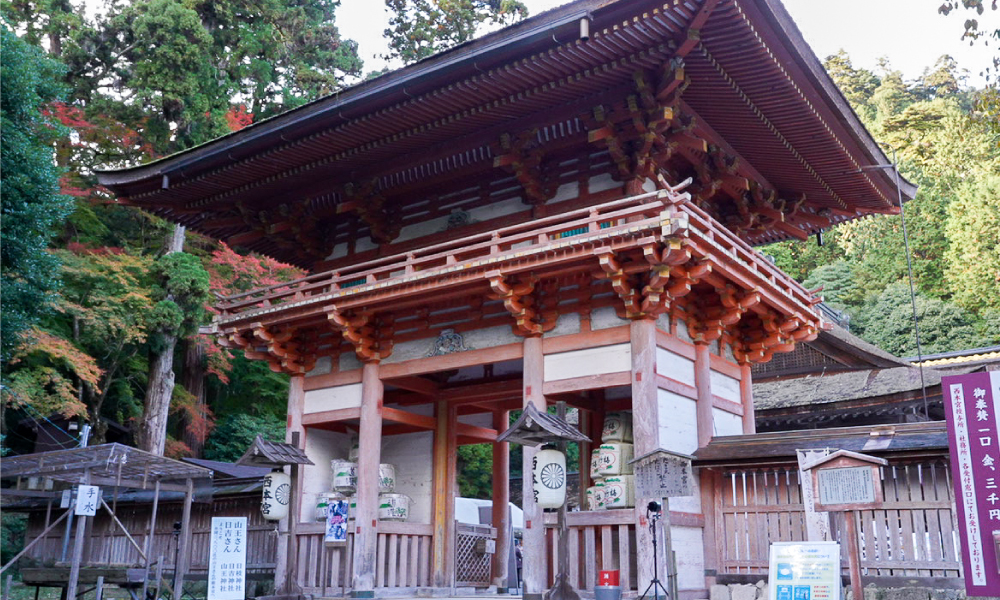 Opened 2,100 years ago, Hiyoshi Shrine has been revered by many people as a shrine to pray for the protection of the capital from evil and misfortune at the time of the relocation of the capital to Heian-kyo, and as a protective deity for the Tendai sect of Buddhism since the establishment of Enryaku-ji Temple on Mt. Hieizan was once home to a large number of monkeys, which are called "Masaru" (meaning "good luck monkey" in Japanese) because they are believed to be the messengers of the gods of Hieizan.