Otsu/Kusatsu
A Ride with a Beautiful View of History
A 50km round-the-lake ride around Minami Lake
If you are tired of your daily life, visit a power spot for a relaxing ride! This is the course for you! This is a course where you can enjoy a superb lunch, a beautiful view of the city, and a gentle and luxurious time for yourself through cycling.
A spectacular spot overlooking Lake Biwa!
Rich holiday with exquisite lunch
Tour historic power spots
meandering street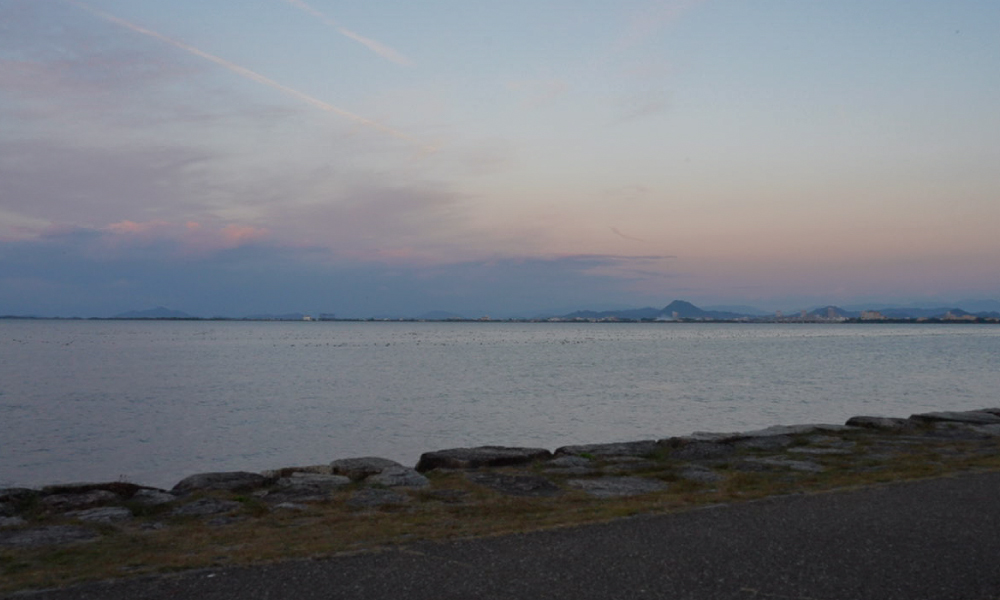 Nagisa-dori, known as part of the Biwaichi Course, is in an excellent location! This 3-km promenade stretches from "Lake Biwa Hotel" to "Biwako Otsu Prince Hotel," and visitors can stroll along it while enjoying a spectacular view of Lake Biwa. The lakeside park is also a great place to start your Biwaiichi! Make a fresh start amidst the beautiful scenery!
Zenjo Castle Ruins Park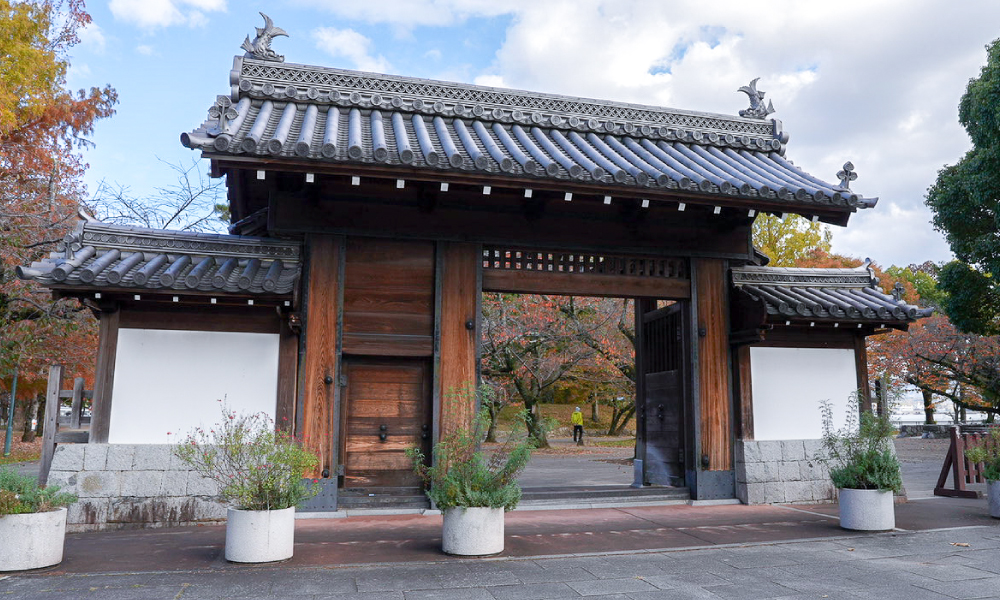 After the Battle of Sekigahara, Ieyasu Tokugawa had Takatora Todo, a master castle builder, build the first castle, Zesho Castle. It is said that the chalk castle tower was truly beautiful. After the Meiji Restoration, the castle was closed down and the tower was torn down to make way for a park known for its beautiful cherry blossoms. The magnificent castle gate has been moved to nearby Zessho Shrine and Shinotsu Shrine and remains as an important cultural asset, so if you have time, why not drop by?
Lake Biwa Bridge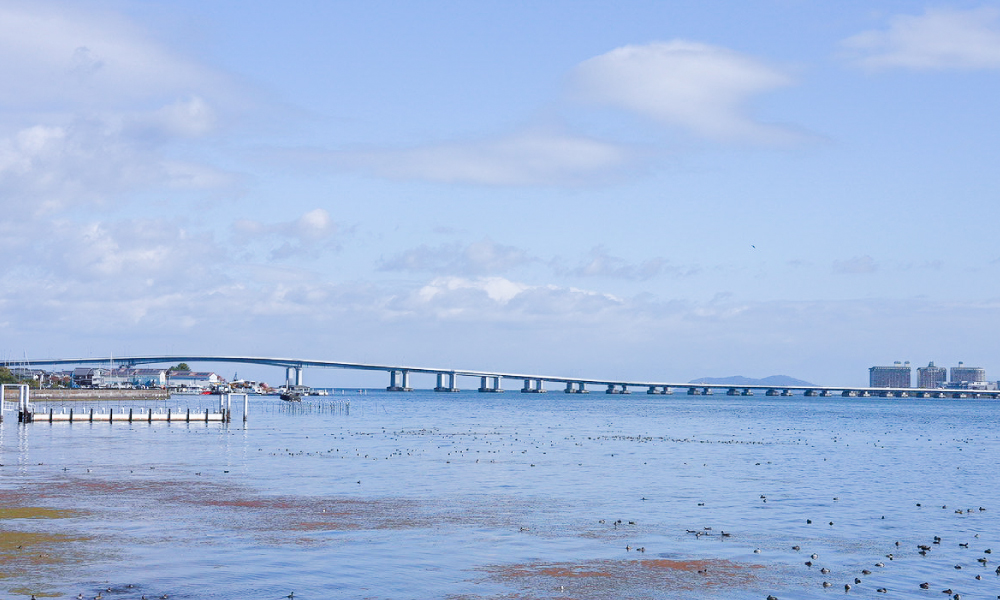 The Omi Ohashi Bridge, which has supported the lives of many people since its opening in 1964, is a gigantic 1.4-km-long bridge connecting Kosai and Koto. The entire bridge has a large arch that allows boats to pass under it, making it a great place to ride! Since a bicycle and pedestrian path was installed in 1980, many cyclists have been using the bridge.
R cafe at Marina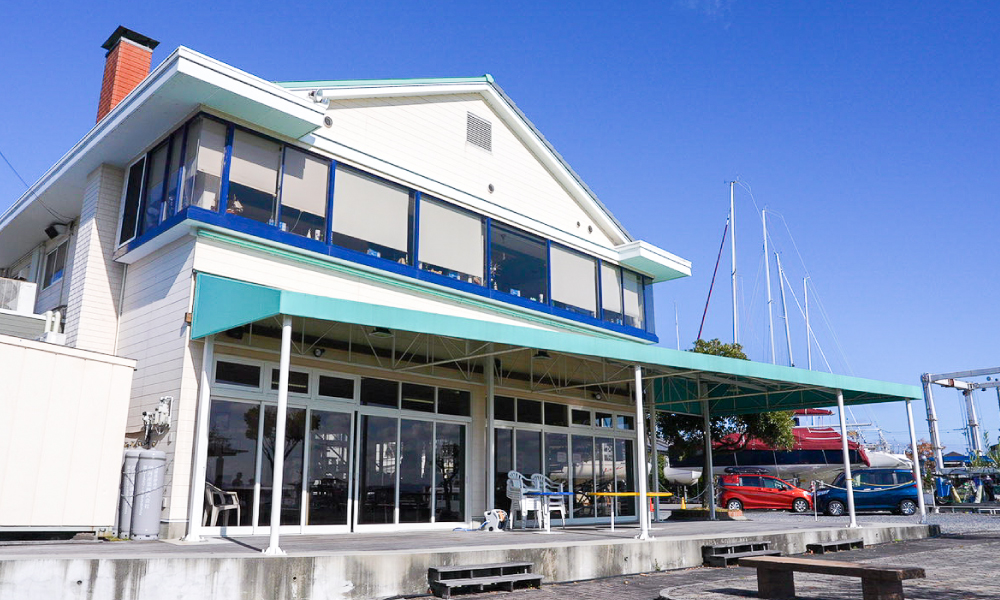 R cafe at Marina, a harbor restaurant overlooking Lake Biwa, offers an excellent lunch featuring vegetables, meat and lake fish produced in Shiga Prefecture. The take-out menu (advance reservation required) is also cyclist-friendly! Enjoy the exquisite cuisine prepared by a talented chef who has trained in France and served as head chef at renowned restaurants.
Mangetsuji Floating Hall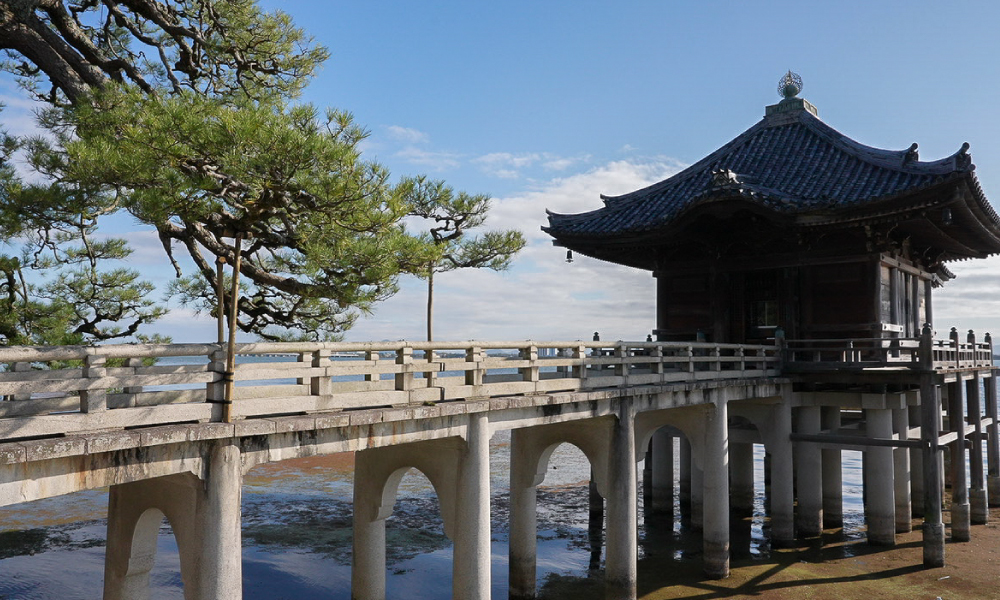 Ukimido, known for its mysterious appearance jutting out over the lake, was built in the Heian period (794-1185) by Buddhist priest Keishin to pray for safety on the lake and for the salvation of all sentient beings. In the Kannon Hall on the temple grounds, a seated statue of the Holy Kannon, an important cultural property, is enshrined and watches over visitors. Please note that bicycles are not allowed on the grounds.
Forest road on Prefectural Road 47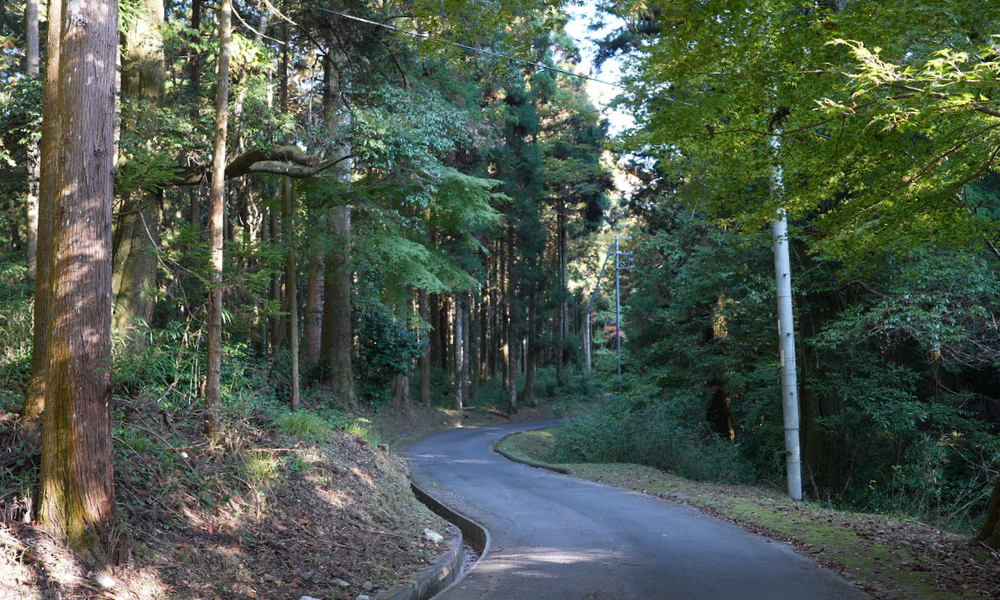 Prefectural Route 47, which runs through Otsu City, Shiga Prefecture, is known for its narrow mountain roads that are difficult to navigate by car. Surrounded by nature, Route 47 is a great place to ride a bicycle because of its scenic beauty and fresh air.