All of Shiga
Around Lake Biwa, complete run!
Biwa Ichi Challenge! Around Lake Biwa 200km Course
If you ride a bicycle, you must take on the challenge of circumnavigating Lake Biwa, commonly known as Biwaichi. It is a tough challenge, but if you are going to take on this challenge, you want to make sure to take in the sights of Shiga, such as Hikone Castle and the sacred places for cyclists. This is the course for such cyclists.
Cyclist's sanctuary is an indispensable spot
Take a break at the spectacular Tsuzura Ozaki Observatory
Pray for traffic safety at Shirahige Shrine
Port of Otsu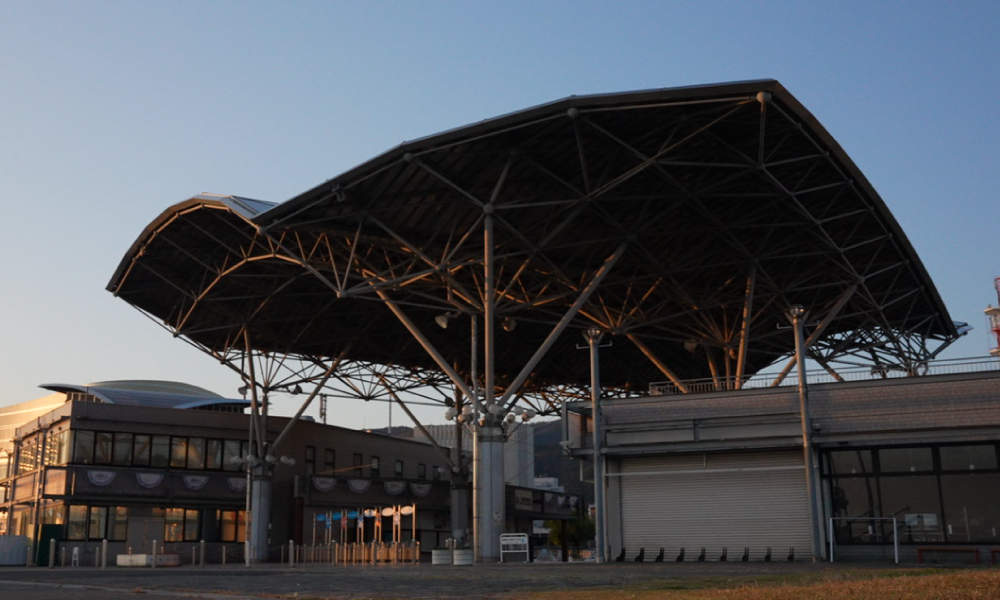 Otsu Port, a historic port that once flourished as a logistics base supporting Kyoto, is the departure and arrival point for the "Michigan Cruise," a large sightseeing boat that allows visitors to enjoy Lake Biwa from the water. The Port of Otsu is also home to the Biwako Flower Fountain, which makes a spectacular display on Lake Biwa, and the Lake Biwa Grand Fireworks Festival, a summer tradition, where visitors can see approximately 10,000 fireworks display on the surface of the lake. The Bi-Waiichi Bike, located in the Bi-Waiichi Portal facility "O-PORT-able" in the port, can help you with pre-departure inspections and route consultations! Please feel free to stop by.
Monument to the Cyclist's Sanctuary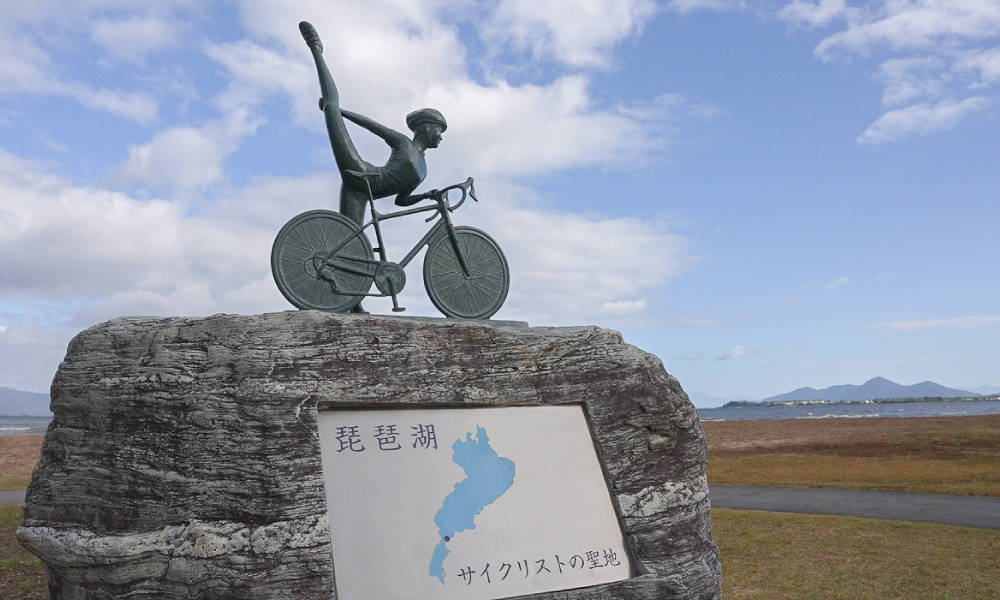 A quick snap to commemorate your Biwaiichi ride! This statue of a woman holding a bicycle in a flexible pose is a popular photo spot that you must keep if you are going to challenge the Biwaichi. The monument, a sacred place for cyclists, watches over cyclists challenging the Biwaiichi today.
BIWAKO Monument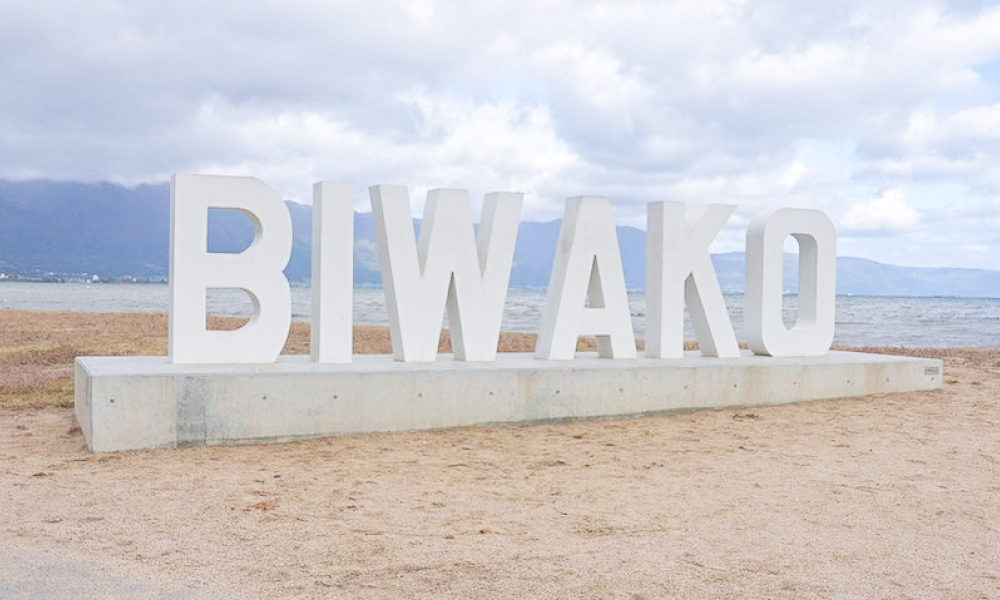 Photo spot located near the monument, a sacred place for cyclists. Take a photo with your bicycle with Lake Biwa in the background! You can tell at a glance that you have ridden on Lake Biwa, making it the perfect spot for a commemorative photo! It is a very large monument, so try different positions of standing and placing the bicycle to take your own picture!
Hikone Castle
It is said that construction of Hikone Castle began at the order of Shogun Tokugawa Ieyasu to wipe out Sawayama Castle. Hikone Castle's keep is one of only five national treasures in Japan. Its beautiful appearance, created with an emphasis on the exterior, is very attractive. It is said to have been moved from Otsu Castle.
Kurokabe Square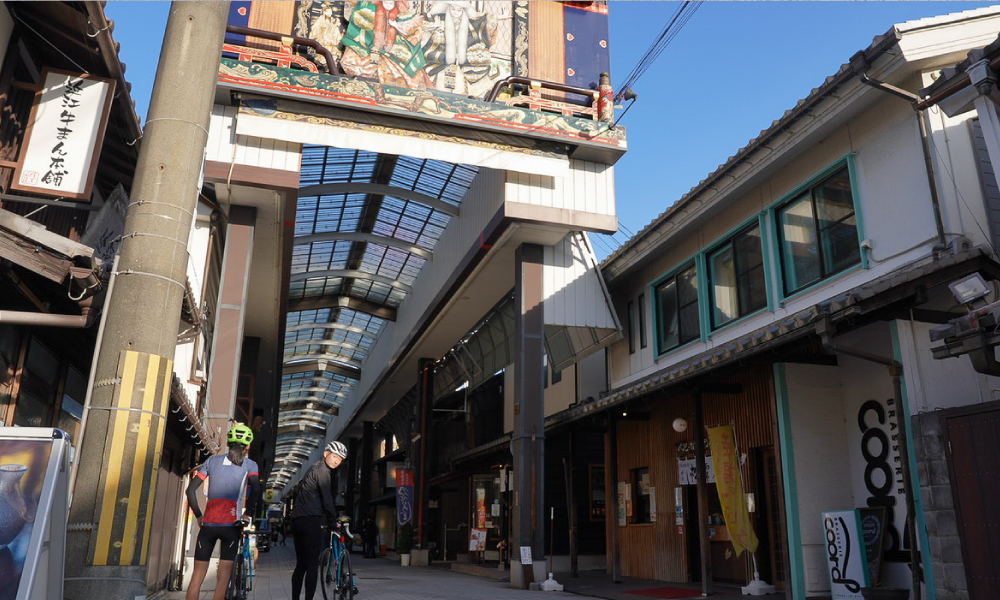 Kurokabe Square is an area lined with fashionable stores that make use of old buildings from the Edo and Meiji periods. Known as the town of glass, the town is lined with numerous cafes, glass stores, and galleries displaying crafts made by Japanese artisans for our enjoyment. And if you're looking for souvenirs for family and friends, you're sure to be delighted!
Tsuzura Ozaki Observatory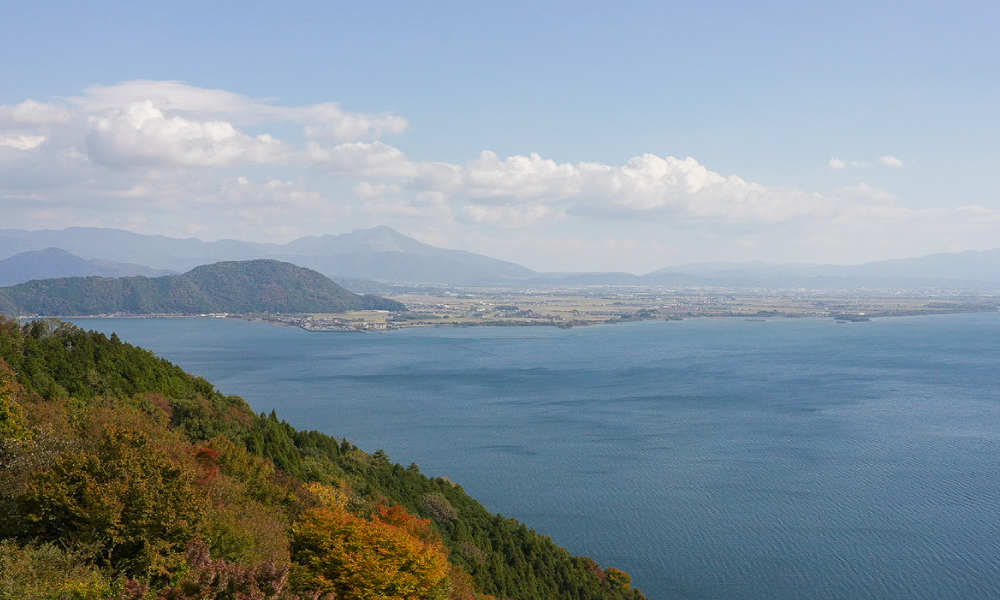 This observatory allows visitors to enjoy the natural beauty unique to Oku-Biwako and Chikubujima. There are also many attractions such as the Tekiana Kofun, where Emperor Junnin's mother and queen are buried, the Lover's Sanctuary Monument, and the Animal Forest with its rows of lifelike animal sculptures!
Kaizu-Osaki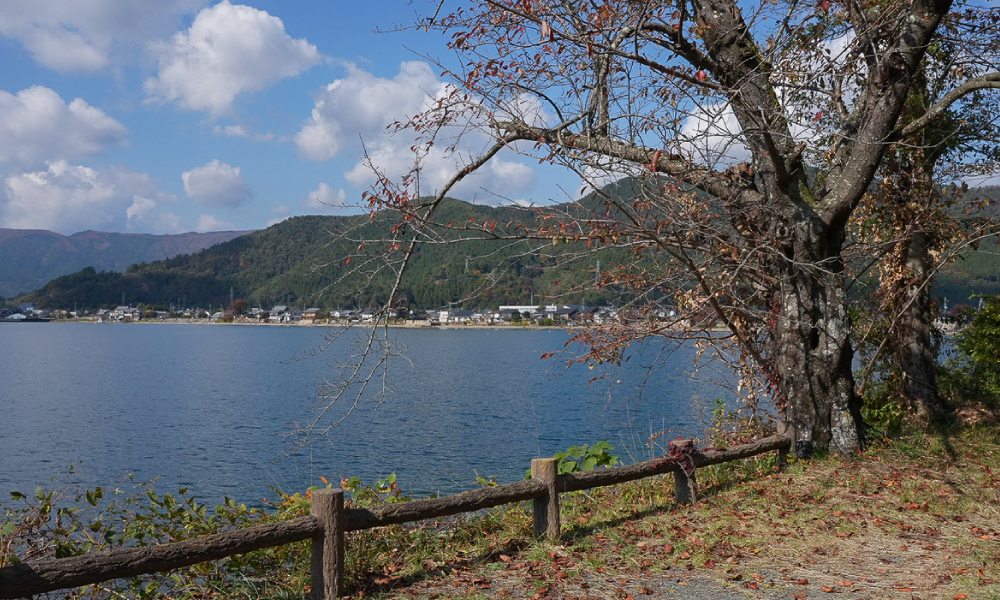 This is a spectacular spot with approximately 800 magnificent Someiyoshino cherry trees, ranging from old cherry trees over 80 years old to young trees still in their prime, stretching approximately 4 km along the shore of Lake Biwa. In spring, visitors are greeted by cherry trees in full bloom, and the area has been selected as one of the "100 Best Cherry Blossom Viewing Spots in Japan" for its beauty. The cherry blossoms usually bloom from the end of March to the beginning of April, so those who want to run during the cherry blossom season should check the blooming status!
avenue of metasequoia trees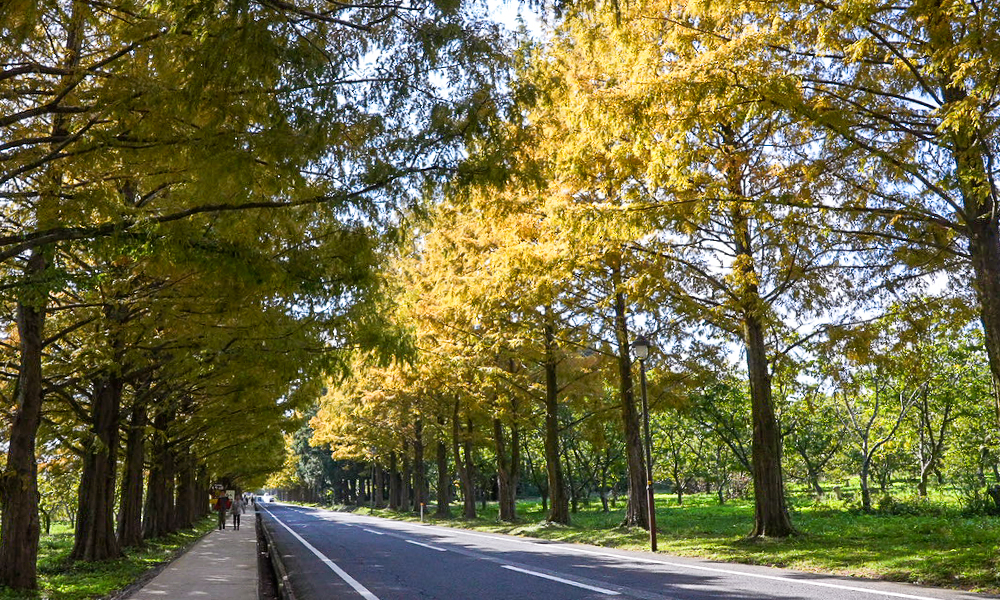 Approximately 500 metasequoia trees are planted along a 2.4-km stretch of the prefectural road Koaraji Makinosawa Line that runs vertically through the Makino Picnic Land Agricultural Park. The rows of metasequoia trees, which stand tall and evenly spaced, are always spectacular in spring, summer, fall, and winter! A ride experience that will make you feel as if you have wandered into a part of a movie or TV drama awaits you.
Shirahige Shrine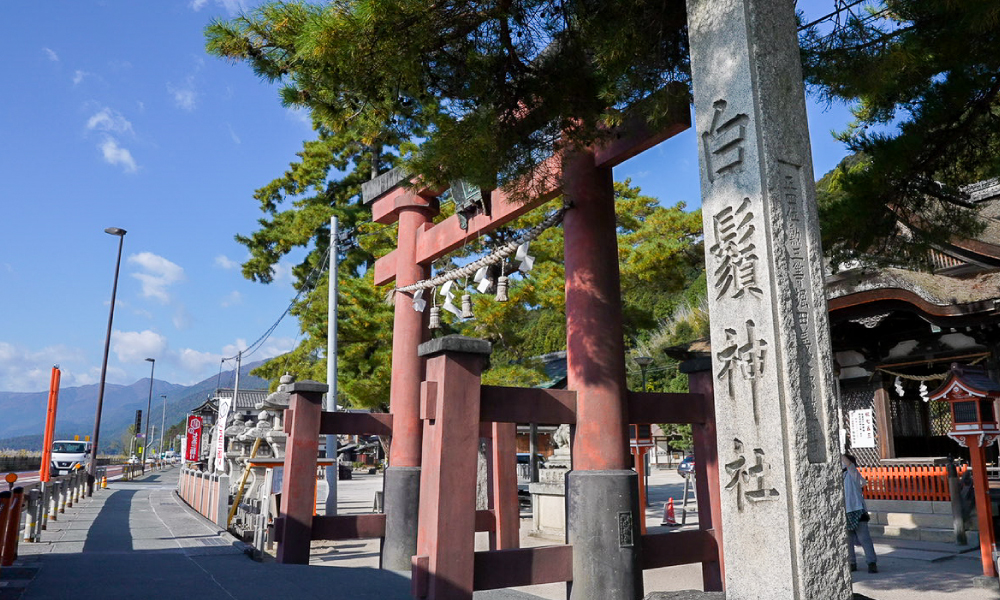 Shirahige Shrine has long been widely revered as the god of longevity and white beard. It is a power spot that offers a wide range of benefits such as marriage, childbirth, good fortune, expulsion of the dead, prosperity in business, and traffic safety.