Otsu
Bicycle Sightseeing, A Romantic Journey
Otsu, 30km course for historical exploration
Easy and romantic tour of the most beautiful spots by electric bicycle. A romantic trip to Otsu, a cultural and historical city with Manyoshu and Hyakunin Isshu (One Hundred Tanka Poems). Relax and unwind in the hot springs of Yugoto.
Spectacular view connecting Lake Biwa and Kyoto
Thinking at Omi Jingu Shrine
Refresh your daily fatigue at Yugoto Onsen
Biwaichi Bike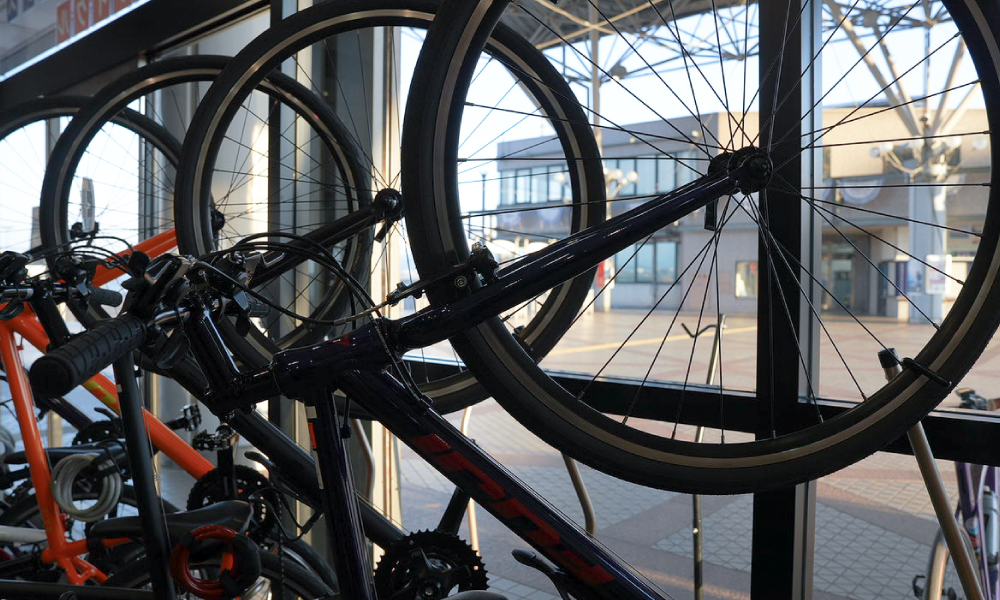 This is the starting point for cyclists who enjoy cycling on Lake Biwa. Please consult with us about anything related to Biwaichi, such as bicycle rentals, pre-departure maintenance, route guidance, and recommended spots. We also sell Biwaichi commemorative goods, and the adjacent "Bird Cafe" offers take-out food that can be easily eaten while cycling! Please feel free to stop by.
Port of Otsu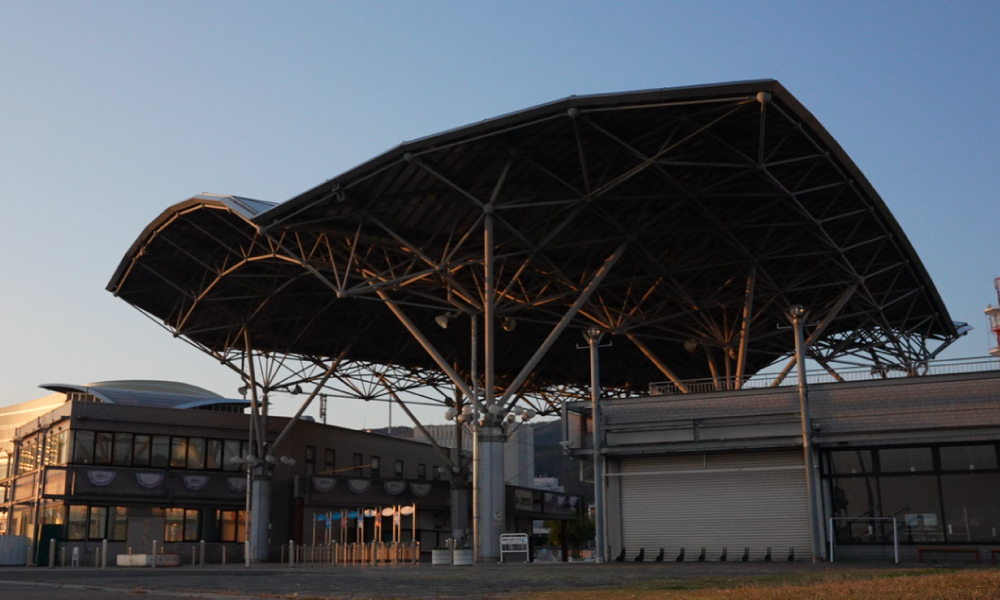 Otsu Port, a historic port that once flourished as a logistics base supporting the capital of Kyoto, is the departure and arrival base for Michigan Cruise, a large sightseeing boat that allows visitors to enjoy Lake Biwa from the sea. The Biwako Hana Fountain, which makes a spectacular display on Lake Biwa, is also located here, and the Lake Biwa Grand Fireworks Festival, a summer tradition, offers a spectacular view of the lake's surface with approximately 10,000 fireworks.
The 1st canal of Lake Biwa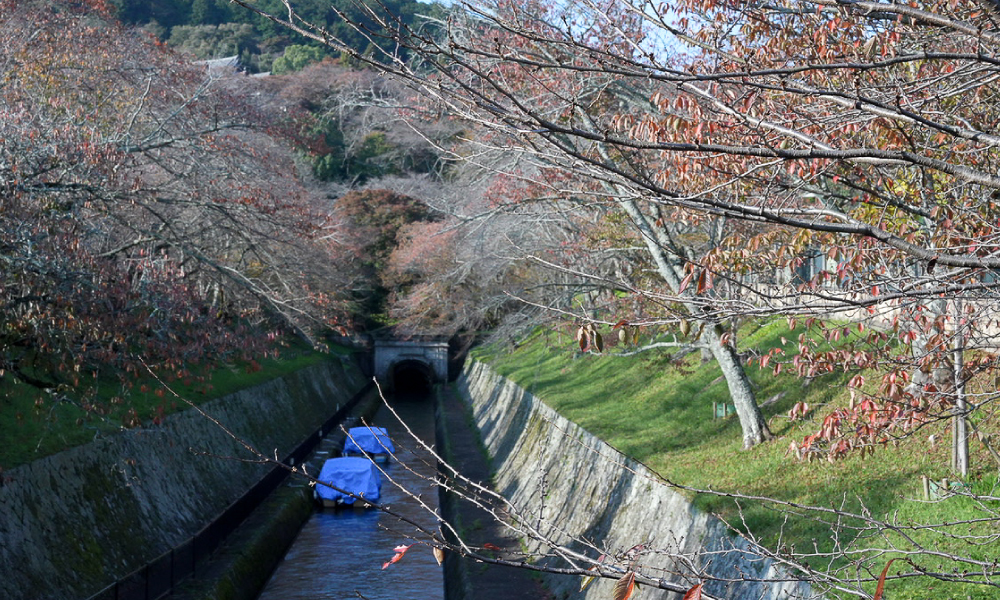 The Lake Biwa Sosui, which carries water from Lake Biwa, a lake with abundant water, to Kyoto, is an artificial canal that has been in service since its completion in the Meiji era. Among them, the huge canal that stretches about 20 km from Kannonji in Otsu City, Shiga Prefecture to Horizume-cho in Fushimi-ku, Kyoto City, Kyoto Prefecture, is called "Daiichi Sosui" and is known for its beautiful seasonal scenery.
Oumi Jingu Shrine
Omi Jingu Shrine is dedicated to Emperor Tenchi and is located at the site of the Omi Palace in Otsu, the ancient capital of Emperor Tenchi. The shrine is deeply revered as the god of luck and the god of industry, culture, and learning, and is also known as the sacred site of the Hyakunin Isshu karuta, a Japanese card game based on the 100 famous poems by Emperor Tenchi, who wrote the following at the beginning of the Ogura Hyakunin Isshu: "Aki-no-ten no kariho no aori no toma wo arami wagome no koromo te dew ni nure tsutsu" (My robe is wet with dew.)
Forest road on Shiga Prefectural Road 47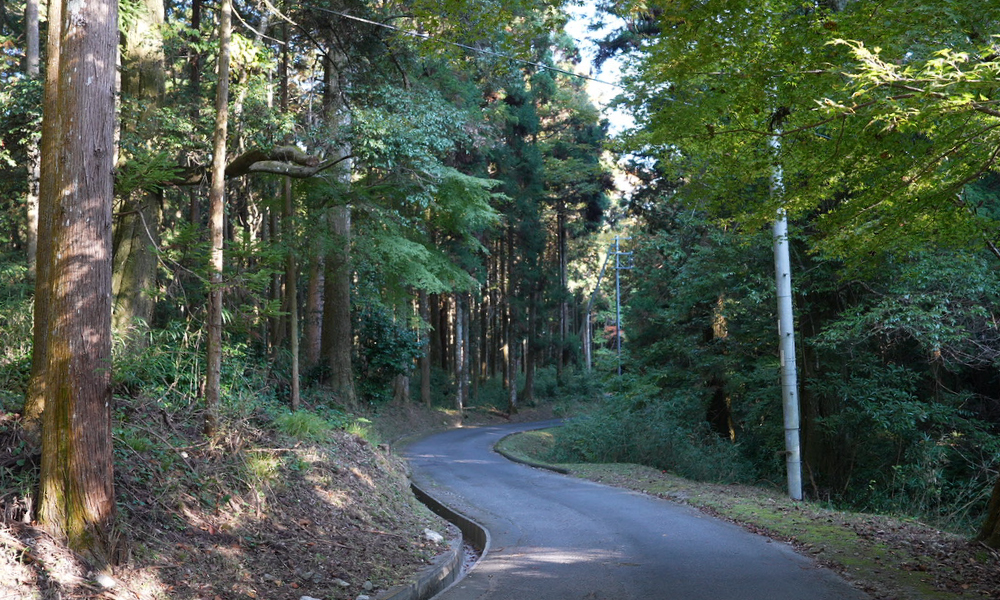 Prefectural Route 47, which runs through Otsu City, Shiga Prefecture, is known for its narrow mountain roads that are difficult to navigate by car. Surrounded by nature, Route 47 is a great place to ride a bicycle because of its scenic beauty and fresh air.
cafe&gallery kimassi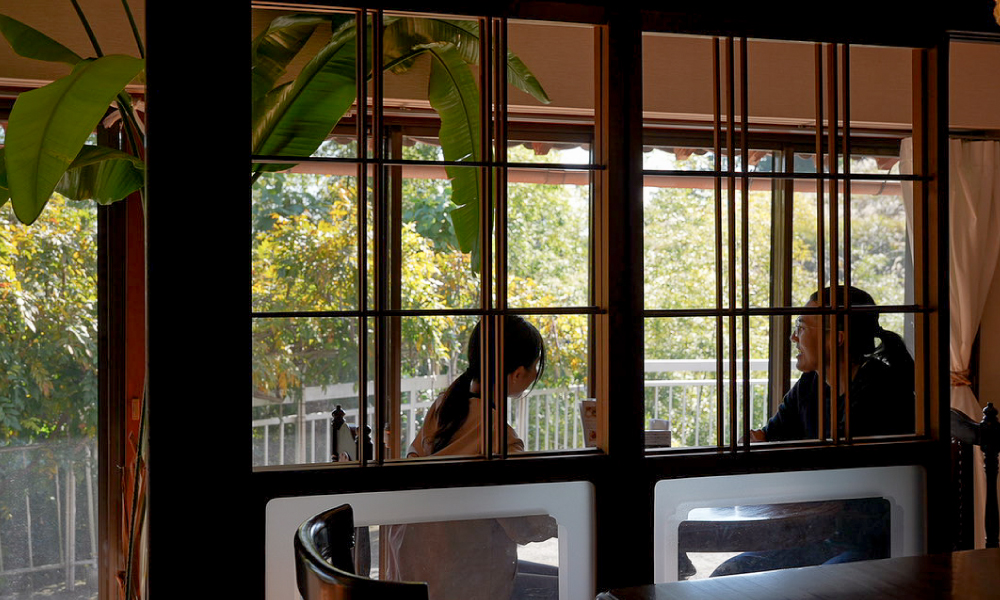 Cafe&gallery kimassi is an old private house cafe located in the village of Aoki in Shiga Prefecture. Away from everyday life and surrounded by the nature and air of seasonal Aoki, the café offers a relaxing atmosphere with a view of terraced rice fields in a good old Japanese house, with a focus on retro goods and furniture.
Spa Resort Yugoto Agarikyanse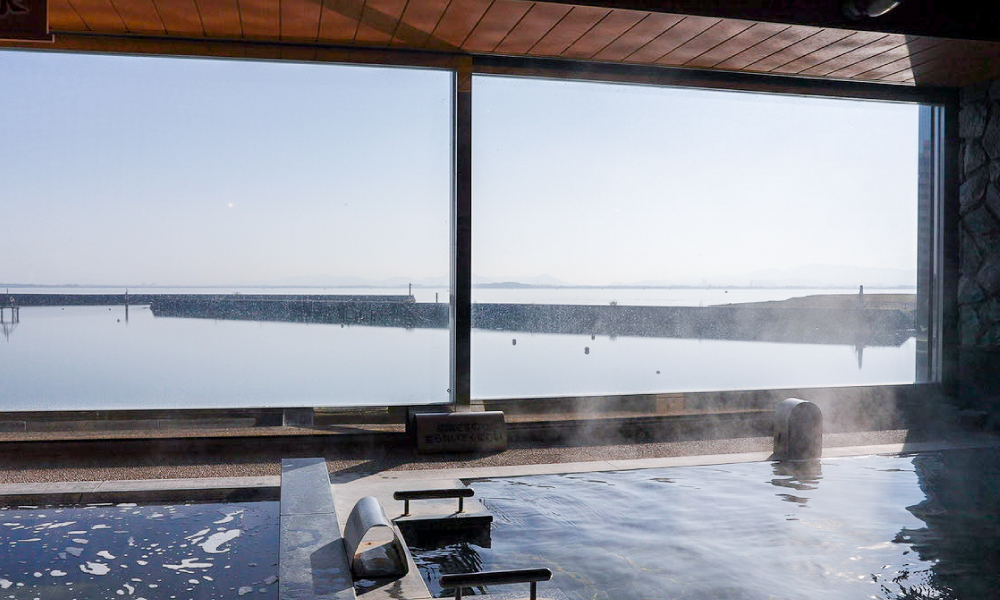 Spa Resort Yugoto Agarikyanse is a hot spring facility located in Yugoto Onsen, a famous hot spring in Otsu City. The open-air baths with a spectacular view of Lake Biwa are a blissful experience! It is the perfect spot to work up a sweat at the end of a ride. After being healed by the hot springs, why not enjoy the free "popular theater"?